It's not on any tourist maps, but when your internet is playing-up and you need bandwidth then McDonalds is the place to be... but how did Pally'Hi ambassador Robert Eixenberger get there?
On Friday the 17th of July Robert began the lengthy cycle from his home in Schliersee, Bavaria, to his final destination, Sydney, Australia. Despite much speculation as to whether he would take the Archensee of Tiersee route, Robert decided to use common sense and use neither, because both would take him in the wrong direction. After the excitement of day 1, a scary decent from the hills into Bad Feilnbach and being chased around Chiemsee by two German Shepherd dogs, Robert made camp. Like the following few nights, the hot weather meant thunderstorms and rainfall... exactly the motivating weather conditions you need 80km into a 20,000+ Km journey.
On day two the uphills began. A quick ride through Salzburg and Robert was soon in the vicinity of the beautiful lakes of Mondsee and Wolfgangsee where he camped for the night. His camping spot wasn't ideal but when you're camping every night for more than 500 days, 30Euros on a plush pitch at a Campsite is a little bit too fancy.
Over the next few days Robert cycled his way over the Pötschenpass from Upper Austria into Steiermark, famous for its mining and of course Arnold Schwarzenegger. At this point the bad weather and compulsary camping under bridges was getting to Robert a bit, but it was nothing a good fish meal and a few cans of Steigl couldn't fix.
By day 5 Robert had made it to Graz, which brings us to McDonalds, more than often a dependable provider of free internet, but surprisingly not on this occassion. So the lucky ladies and gentlemen at the Graz tourist office were blessed with the stink free (thanks to Pally'Hi of course) presence of Robert while he typed out his monster update which you can read (in German) at Worldomania.de.
In the last few days we've heard that Robert has made it to Croatia so check-back for an update in the near future.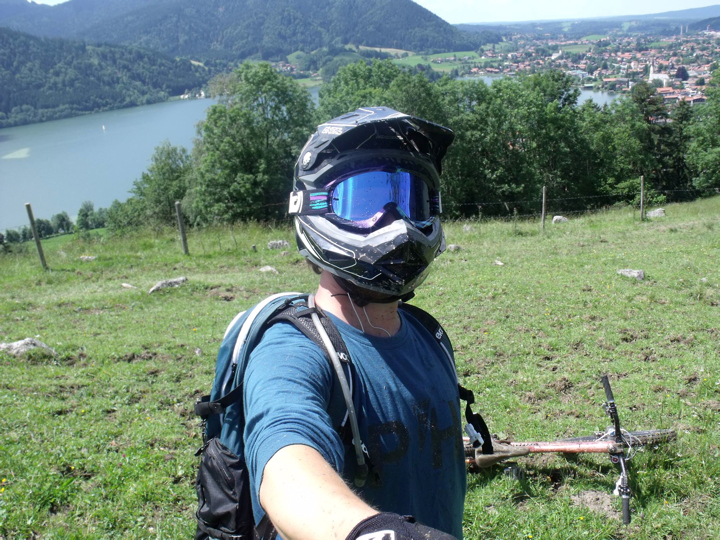 Robert takes one last trail ride on his Freeride bike in the hills behind his house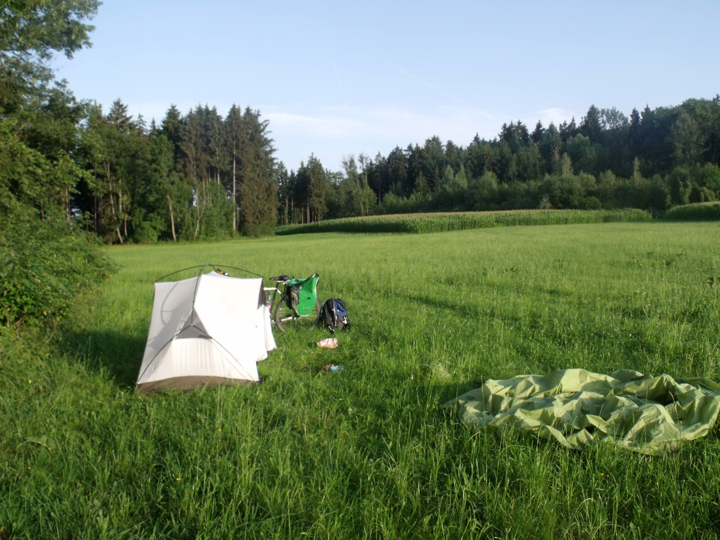 The meadows surrounding Cheimsee make a comfortable pitch for any tent, but watch-out for the slugs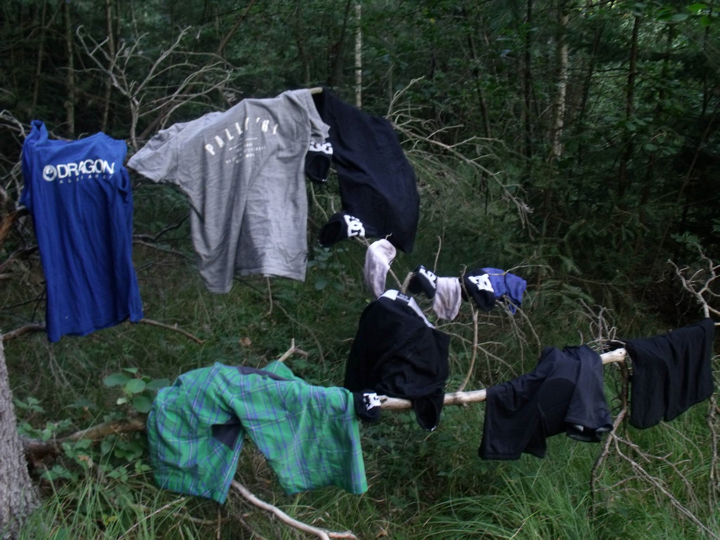 When its raining Austrian style you make use of every moment to dry wet clothes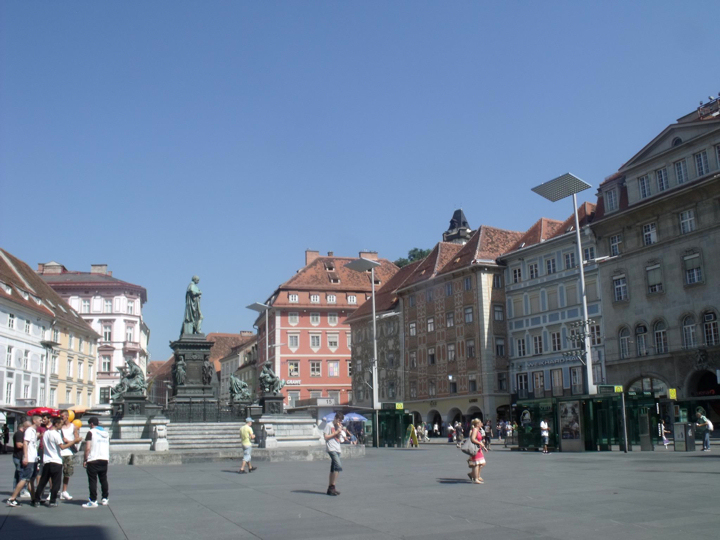 Graz city centre with its many statues and fountains looks much like any other Austrian city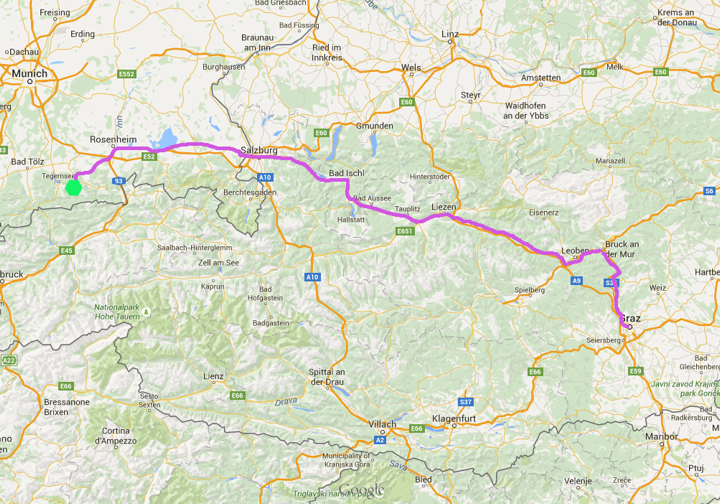 Schliersee to Graz is a long ride...
But in the grand scheme of the total journey it's the tip of the Iceberg. Every epic journey starts with humble beginnings!