3 vans, 5 surfers, 11 boards and a rough plan to explore Northern France.

The mission; to find waves, drink cider and eat Crepes (French pancakes)...we found exactly that!

Brittany is known for its rugged and rolling coast line, offering heaps of secret little surf spots nestled in hidden bays, with points and reefs blessed to those who make the search. The challenge can be getting shelter from strong winds and quickly changing conditions with the variation in tides. There are times when a spot will only fire when the moon and the sun are well placed, the birds are singing the right tune and the tide is at the perfect time, with the wind on your side, that and you're freezing your backside off in the van trying to get motivated to step outside!

Starting point was La Côte Sauvage, at the foot of the 'Phare La Courbe', which is a light house at the southern part of the beach. Winter swells were starting to fire up and we were faced with 6/7ft waves at 13seconds on beach breaks = pumping! = challenging!! With an eye on the forecast, we had to head South first to get waves, then the mission North started.

In total, my friends and I; Aaron, Matt, Sarge and briefly Craig, covered over 2000km of road in search of waves and a couple of nights out exploring. La Rochelle offered a really fun night out. Close to the main harbour we stumbled on what looked like a little corner shop, complete with fake till and décor. When we looked a little closer we could see people drinking at the end of the corridor in what looked like a bar. We walked in to join a party of friendly locals with surroundings of very funky décor; on tap some home brewed concoctions of random vodka mixes...we were wobbling, dancing about and talking nonsense in no time!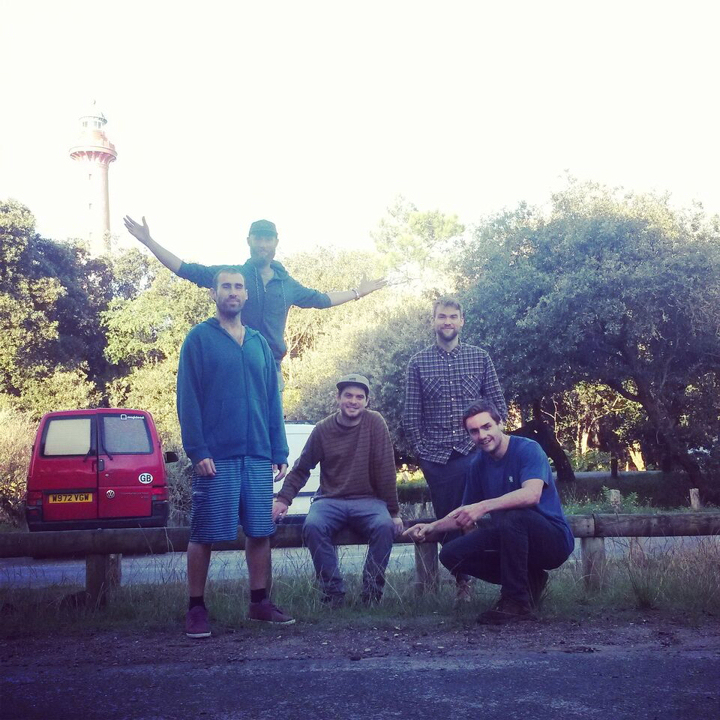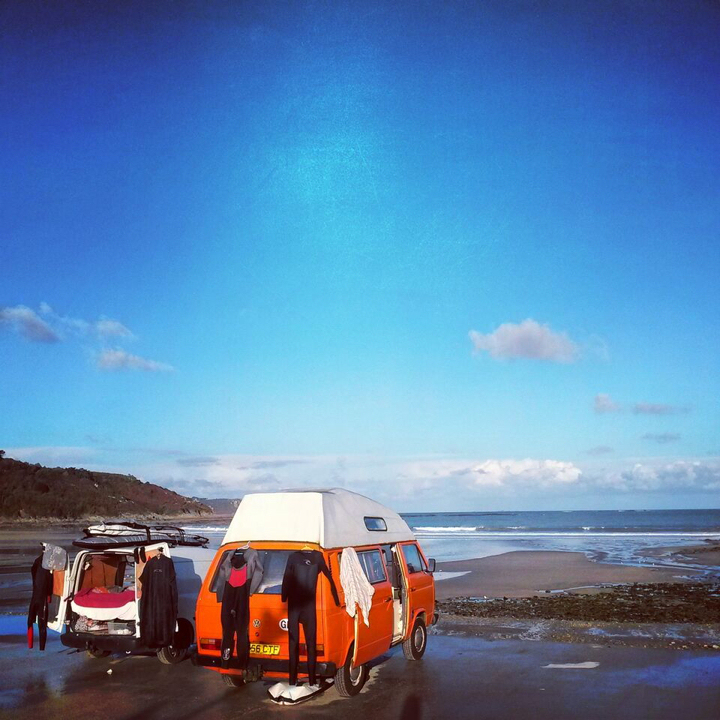 After recovering from La Rochelle, the forecast took us north, to an amazing area of Brittany, Locquirec, one of the funniest waves I've ever ridden! It's known as 'Porza', in Porz Ar Villec and it's renown for being one of the most consistent surf spots in the area. It's a sand-covered reef and produces a few almost mechanical peaks, hollow and barrelling waves.


It's a really laid back place too, really friendly folk and amazing food. We ended up staying just over a week and scored waves every day! Once you find a wave like that, where you've been made to feel welcome and you know it's working, it's hard to move on.

When we did venture on, we thought it couldn't get any better, but a semi local guy we got talking to, mentioned a reef hidden behind an island further west. We followed his instructions and arrived at a big bay with good beach breaks. On the East was a sizeable island, you could walk to it across the sand at the right tide. We saw a guy jump out the back of his lorry, suited up and a surfboard under his arm. He smiled, nodded and then trotted off towards the island.

That was all the sign we needed, so we grabbed our gear and trotted on after him, having to follow his foot prints at a fork in the path. We found the wave! It was a fair paddle out to a really consistent reef break, producing these amazing right handed waves. It was easy overhead high and fast!

There was only five of us surfing it, which meant a really relaxed atmosphere and waves for everyone. I stayed a little inside to respect the local line up and this soon paid off. I got talking with one of the guys and he was a local surfer, studying at Brest University. He took us to one of his favourite biker bars, where they serve beer from a chromed up bike engine! We plied him with drinks, our very own truth serum, and soon he was giving up some secrets which in turn we vowed never to share.


He gave us the directions, which led us through the back of farm land and dirt tracks to the middle of nowhere! We parked up and lights out. It was cold that night and I used my Pally'Hi Nap Bag to keep warm, that thing is seriously good on these trips. It really feels like the nap bag will last for ever, it feels like a quality garment and I hope it will be a family heirloom to pass on to the next family traveller. We woke at 5:30am and suited up, still not knowing what to expect. We found our way to this little bay surrounded with sharp rocks, there in this bay was this amazing right handed reef. The main peak and take off zone was right in front of these rocks poking out of the water!

We danced across the rocks and managed to avoid getting pinned with coming waves. I paddled across and met a family of surfers who had known each other for years, brothers, brother in laws and a random guy! They welcomed us in and passed on their knowledge of their wave, encouraging us into sets. This wave had a big workable face and it was fast, aiming for the other side of the rocky bay, all you could see were rocks everywhere! Fortunately, the way the wave worked and the way the water moved in the bay, if you rode it all the way in, you jumped in the rip current taking you back out again. Once I had overcome the fear of the rocks and my heart rate had calmed down, I could start to enjoy the wave a bit more and opened up.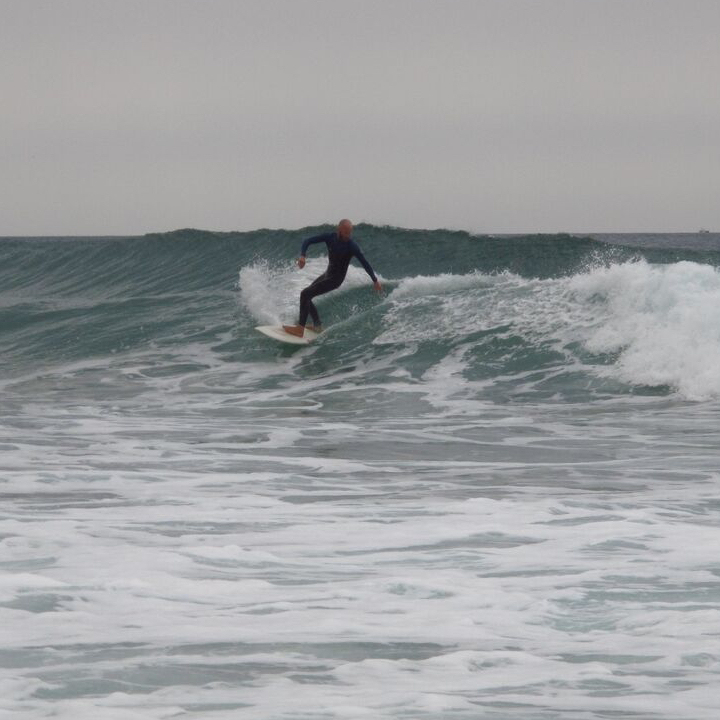 I have only a vague memory of how to get to this hidden gem and have kept no record of this wave's location. I don't know if I'll ever surf it again, but it's nice to know it's out there. I've kept in touch with our new friend and our next adventure, thanks to him, will take us to Ireland, during the months of September and October. He's kindly pointed us in the right direction.

With the swell directions and wind blowing southerlies, we mainly got to explore the northern part of Brittany. There are heaps of other spots scattered around the whole coast and we plan to explore them on our way to Ireland, if conditions play in our favour.

As for summer, well, down here in the south west of France, we're still getting some bigger swells rolling in and it's 40 degrees ….so I think there should be plenty of fun to be had.

'Til next time