The Schön Family - a.k.a. "the Outdoorpashionists". We have mentioned their travel through Southamerica in different articles. Here is their experience with Pally'Hi merino items on their outdoor trip. OK, this story may lack objectivity here, but hey - imagine if only half of it is true... Enjoy!
Eight months on the road in merino clothing by Pally'Hi
If you are planning to be "on the road" for a year and want to be prepared for all weather conditions and activities, putting together the wardrobe is not so easy, especially when the storage space in the camper is very limited. We soon realized that we primarily wanted to use merino, especially since we can't wash all the time. Therefore we were very happy that Pally'Hi equipped us for our trip through South America. After eight months of wearing the pieces every day, we can say with full conviction that we are blown away by the functionality, wearing comfort and style of the Upper Bavarian brand. But now let's start from the very beginning...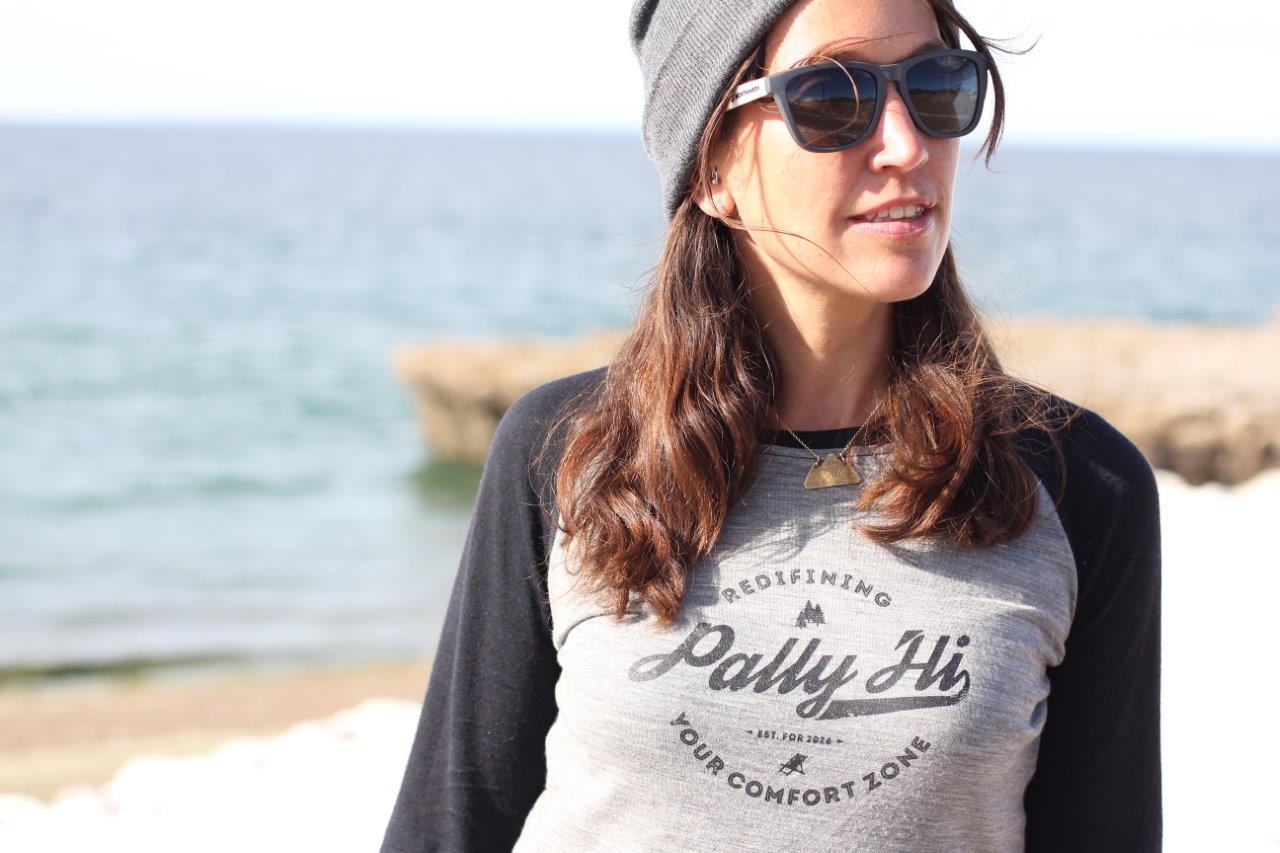 Background
We both have been snowboarding since the early 90s, so Peter Bauer, the "Godfather of German Snowboarding" and founder of Pally'Hi, was of course well known to us for a long time. For quite some time we have been preferring merino clothing for everyday life and outdoor activities and have tested different manufacturers here in the last few years. But no brand had really convinced us so far. Some merino parts scratch, others are simply too thick and too warm for universal use. Many merino parts are exclusively designed for sporting activities, are tightly cut and very sporty in style. Moreover, some pieces often get holes after only a few washes.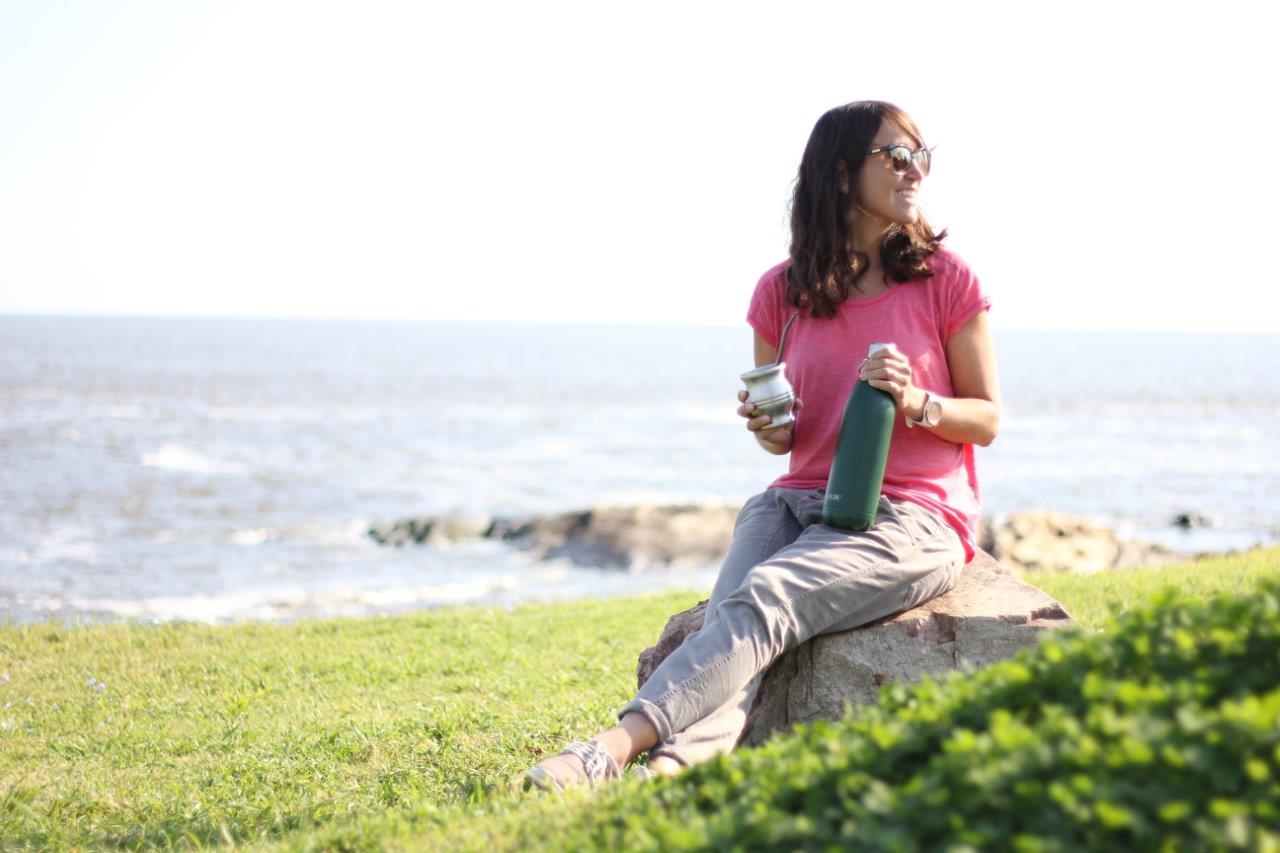 Pally'Hi's shirts are made of 60% merino and 40% bamboo, which is also a natural material. They also combine function and style. The smell-repellent, temperature-regulating effect, the low weight, the short drying time, the durability and the wearing comfort of the Pally'Hi parts convinced us absolutely on the road. And Pally'Hi also impressed us with the style factor: Due to the streetwear-inspired style, the clothes are absolutely suitable for everyday use. Because we don't want to look all day long as if we're about to start a high altitude tour.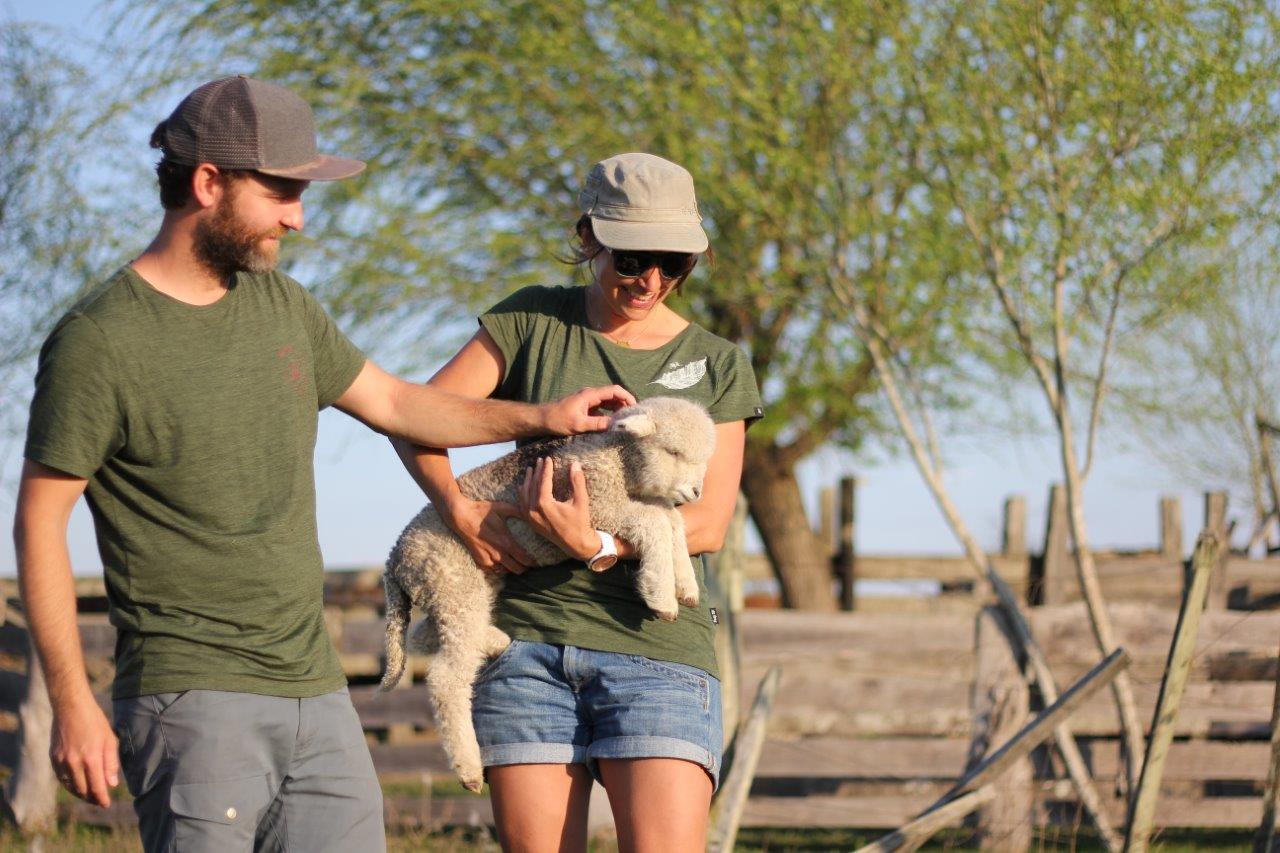 Another topic that is becoming more and more important to us is the sustainability of the clothes we wear. Merino wool is a natural functional fibre that is sustainable and biodegradable compared to artificial functional fibres or irrigation-intensive cotton. In addition, Pally'Hi makes every effort to ensure that the wool we use comes exclusively from farms where mulesing is completely avoided. This is documented and can also be proven. We find mulesing just as cruel as Pally'Hi and do not want to support this kind of wool production.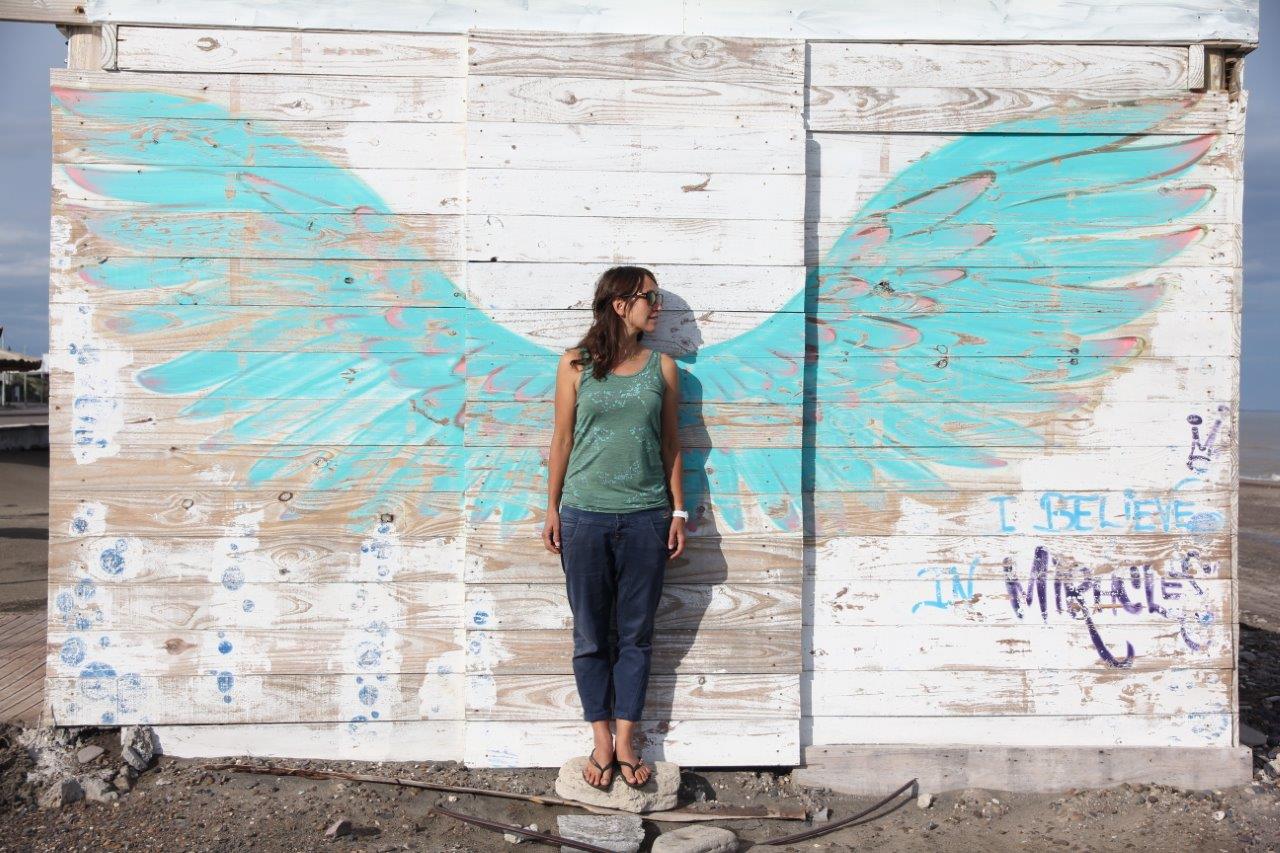 Which pieces we had with us for our campervan trip through South America
For the trip through South America we both had six T-shirts/tops, three long-sleeves, a cap and a warm fleece or a shirt from Pally'Hi in our luggage. The coloured parts can be combined very well, because they have a neutral melange. We wore the shirts and longsleeves every day, during the day for hiking, jogging, yoga, city tours and chilling and at night for sleeping. Some shirts are cut in the "Loose Cut". Especially at very warm temperatures this cut led to a pleasant ventilation of the upper body.

The Merino-Bamboo Feeling
Meanwhile there are several Merino Mix materials. The reason for this is that merino wool alone is simply too warm for warmer temperatures. Besides merino bamboo there are also merino tencel, lyocell, modal and silk.
For the merino bamboo material, bamboo is ground after the harvest. Then cellulose is extracted through a chemical process and later processed into a bamboo fibre. The bamboo-based yarn is woven or knitted into mixed fibres. It has very good moisture-transporting properties, is breathable, has a silky soft surface and can be easily recycled. In combination with merino wool, the result is a soft but at the same time stable fabric that falls loosely and feels comfortable on the skin at all temperatures.
During our trip we experienced heat up to 40 degrees in Iguazu and cold down to -10 degrees in Tierra del Fuego. No matter if on sweaty skin or as first layer under fleece and jacket: We always found the merino bamboo parts of Pally'Hi very comfortable. Especially the fact that the parts are not athletically cut seemed to us to be an advantage in everyday heat as well as during sweaty hikes, as they dry very quickly and do not stick to the skin. And although the material is rather thin, we had the impression that it still has a very good warming effect even in colder temperatures. Due to the rather loose cut the Pally'Hi shirts can also be worn well in layers. We also never found them scratchy due to the silky soft surface.

How we felt while washing and drying the Merino-Bamboo parts
To be honest, after our experience with the shirts from the early Pally'Hi collections, we were a bit sceptical whether the shirts and longsleeves would survive the journey unscathed. Usually we washed them after one week of continuous wearing, even if they didn't seem to need washing then. Most of the time we washed them with our hand-operated travel washing machine and then wrung them out by hand. On the leash the pieces dried very fast, even in not so good weather.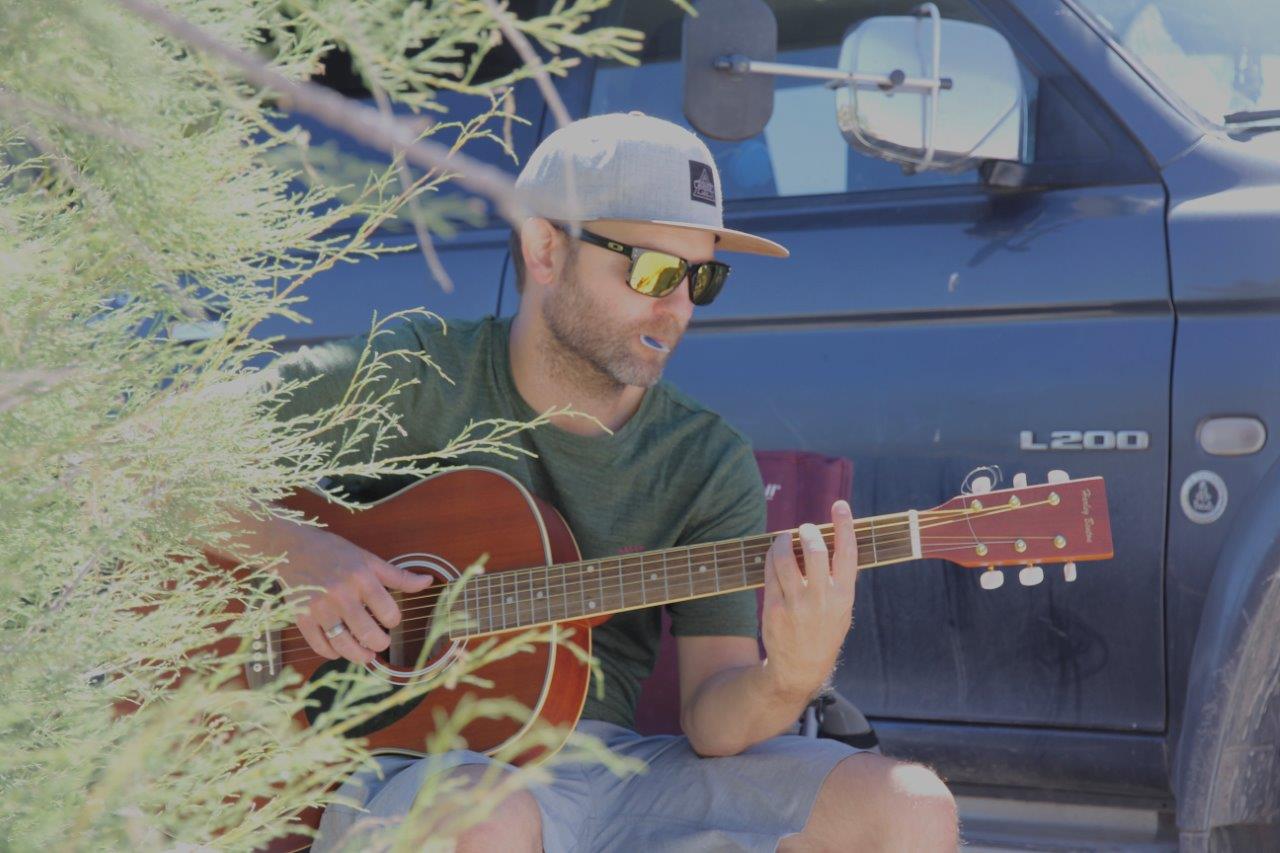 In Patagonia one hour in the wind was usually enough and the parts were dry, while the cotton parts of the children were still completely wet. Sometimes we also put them into the laundry with the advice that they should be treated with care and not put into the dryer. We dare to doubt whether this was always observed. Nevertheless, we brought all the parts back to Germany safe and sound and without holes! They do not even have a pilling effect.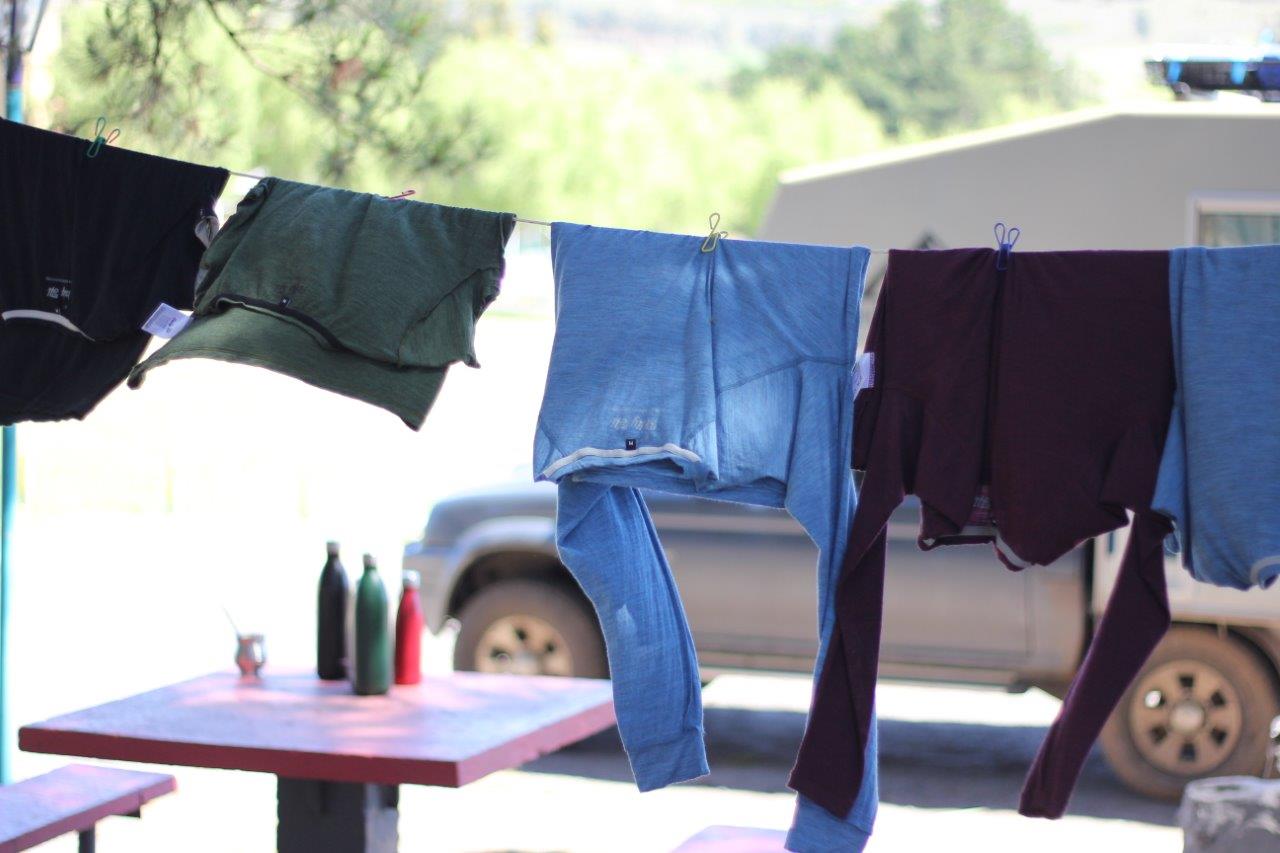 Conclusion
We can give 5 out of 5 stars for the parts of Pally'Hi with full confidence. They convince us 100% in functionality and style. At first sight, you might have to swallow when you look at the prices, but when you realize that you really get something for a very long time and that the items are extremely versatile, it puts things into perspective. And of course the environment also thanks you if you buy less clothes but instead focus on high-quality clothing.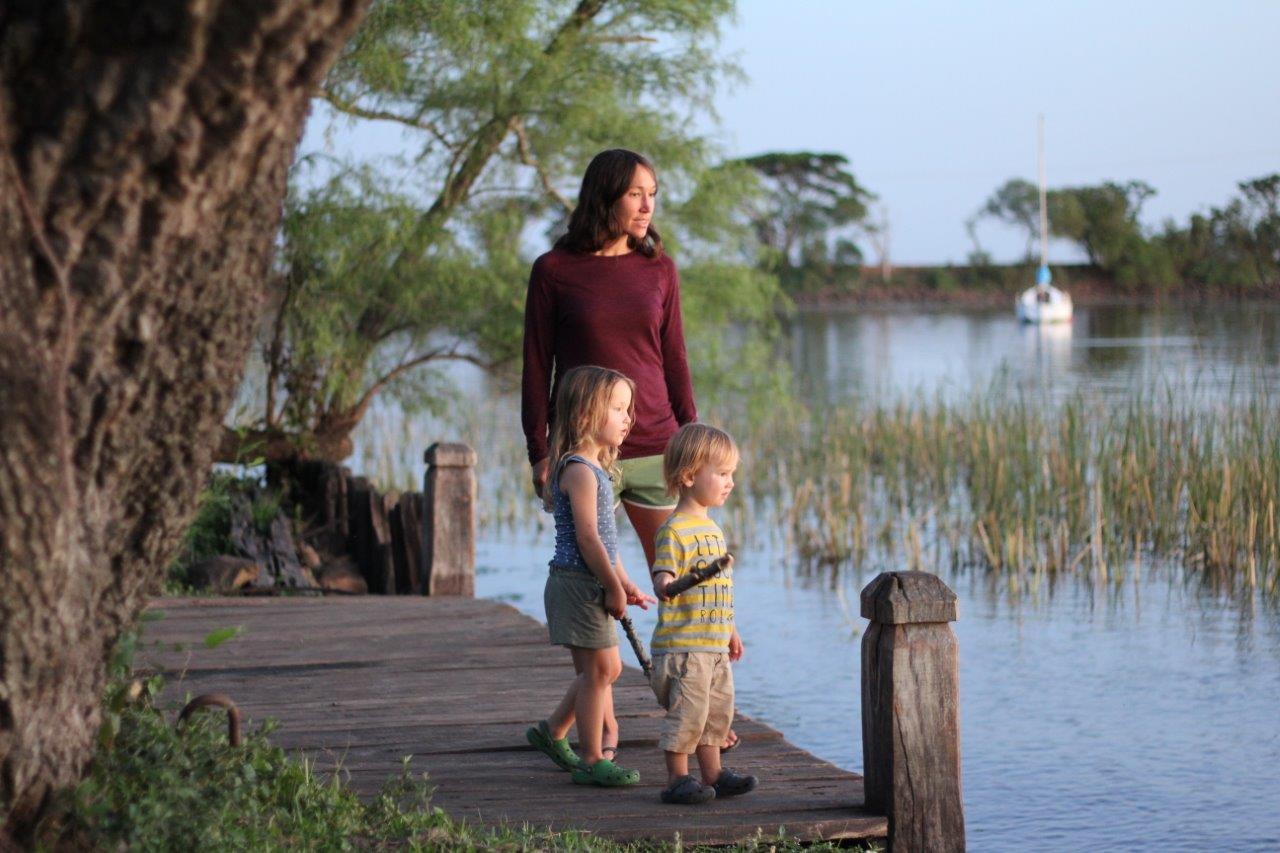 Follow the Schön Family HERE !