Things were getting desperate with restless nights, dreaming of lines. It had been six days since my last hit; I was chomping at the bit and unbearable to be around. Memories of the last session still lingered in my system, it had been a big one; one to remember…it had been six days since my last surf!

All of a sudden, I had three days spare. Three days to find some waves and time was of the essence. To make things harder, I was based in Frankfurt, Germany, and the last time I checked the map, I was nowhere near any waves…well, apart from the river wave in Munich, which was also high on my list of possibilities.

I had a day to prepare and other things that should have been a priority, like writing articles for a surf magazine, organize a team for summer… the list kind of goes on; but who was I kidding, I had to find waves! So I started trailing every forecast and the closest spots I knew in an attempt to find a swell that would guarantee three days of quality waves.

If you're a surfer or have tried surfing, you know that finding reliable swell in a specific time period is an impossibility. Well, at least it used to be!! Times, they are a changing and the surf industry is too. It's been big news and a race for companies to design and invent a man-made wave that rides like the real thing! A wave at the touch of a button, waves on demand….a wave app to get your surfing wave count up!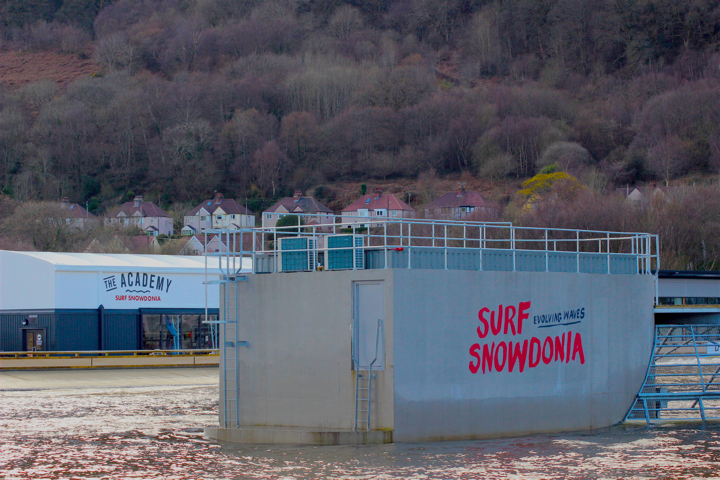 A couple of companies laid claim to succeeding and it was all kept top secret. Then, a few years ago, hidden up in the Basque hills of Northern Spain, a company known as the WaveGarden started releasing footage of what looked like a perfect artificial wave, at the touch of a button. The wave was surfed only by a handful of elite surfers that were invited. It was the prototype that they were road testing before revealing it to the surfing public.

Then, last year the media got wind of one being built in the Valleys of Wales, near to Snowdonia. The media went crazy and were camping out on sight weeks before it's official opening date, bugging the guys to let them in to have a go.

Well the complex goes by the name of Surf Snowdonia, and it reopened, admittedly very quietly, just a few weeks ago. I had an article to write about surfing, I needed to surf and I had three days off, it was a no brainer! After hours of trawling the internet for flight connections and car hire, I was booked in for five sessions over two days. So I packed my bags with my Pally'Hi gear, my surfboard and my wetsuit and headed for the airport.

It was a strange feeling, driving away from the Welsh coast and going inland to surf. The road leads through some really nice villages, filled with ancient castles that have stood the test of time, nestled in the valleys of Snowdonia's snowcapped peaks. It was a fresh start with ice on the car. I remember feeling pretty happy with myself for packing warm merino thermals and a merino wool beanie to take the edge off.

The WaveGarden appears all of a sudden and it's really very cool to see. Normally when you rock up at a surf spot in your car, you inevitably have to do the classic thing of trying to extend your neck as high as you can over the steering wheel, trying to glimpse the waves. All this before you've even had a chance to park! Even though the waves here are as close to guaranteed as you're ever likely to find, I found myself doing exactly the same thing! I was out of the car and in my wetsuit before the engine had even stopped ticking over!

The guys working at Surf Snowdonia are super nice folk. It's an exciting place to be and there was nothing but smiles all-round. The whole team seem genially stoked to be there and a part of the project. I know I would be, knowing that there's surf on demand!

I got the lowdown on how to approach the wave from the coaches at the Surf Academy. The team is on the ball and they know their business. After a few pointers I was up and going. It's a weird experience: It's a fun wave, no doubt about it, but it's different to catching waves at sea! The angles, the paddle approach, the currents and the feeling you might surf into the middle fence all play tricks on your normal plan of attack.

In 1 hour I clocked up close to 36 waves!! That is a crazy amount and I was exhausted! So I went to chill out for half an hour. I was really happy to have warm clothes to wrap-up between sessions! There's nothing worse than getting cold muscles and then having to get back into cold water!! Once I'd refueled and warmed-up, I jumped back in.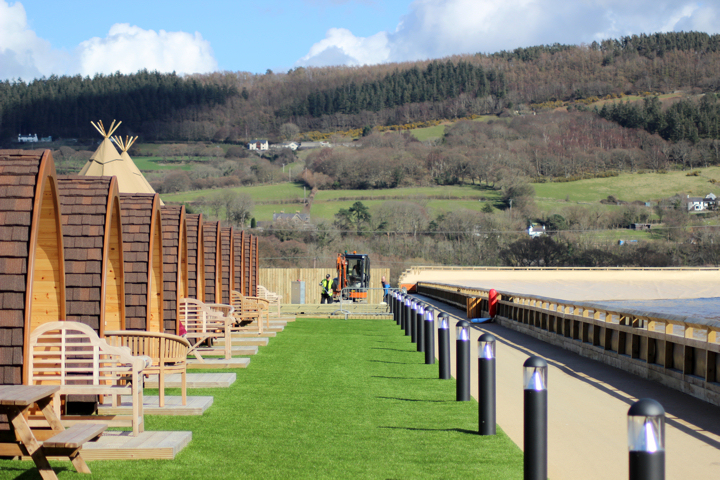 On the second round there were just two of us in the water, sharing the waves, which gave me time to sit in the 'line up' and take in my surroundings. It's something I never could have imagined as a reality a few years back. There I was, sat in a huge pond, located in the middle of a beautiful Welsh Valley… surfing! It was surreal and stunning all at the same time!

The following day, I rode three sessions and was mostly surfing alone. Now honestly, I couldn't walk or function properly after. I'd caught so many waves that I even started to let some pass; just so I could get my breath back. I was so exhausted that I was even struggling to speak!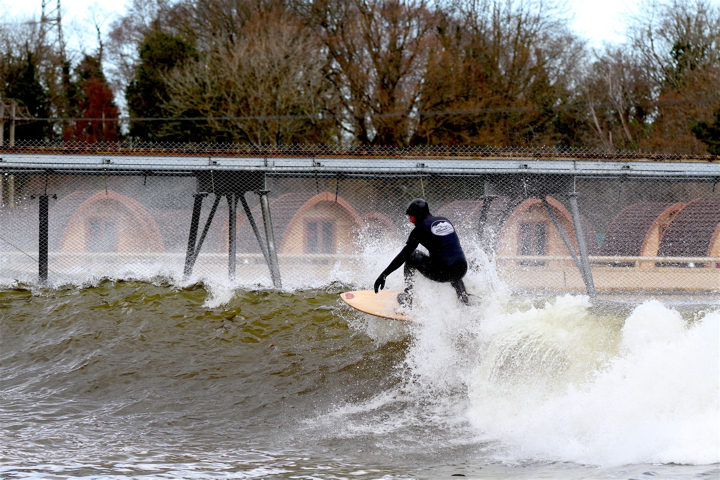 Some time has passed since my visit and memories of my experience are still fresh, bringing a smile to my face. It was a really fun experience and I'll be sure to do it again. I still can't believe how many waves I scored in such a short amount of time. In my opinion it was money well spent.

I'm now back in Germany. There are no waves and the shakes were coming back. I need a fix. So I've booked a train ticket for Munich tomorrow morning to surf the famous river wave, Eisbach. I've checked the forecast….snow! Best be packing my new Pally Hi gear then!!