After all the rock climbing in summer and the first snowfalls in October it was time to get my legs back in shape and my mind ready for winter. The first trip took me to Carinthia, the south side of the alps. My buddy Merlin (yes that's his real name) and I decided to climb Hochalmspitze via a rarely climbed, classic, ice route called "Gusenbauerrinne". With a height of 3360m, the "Hochalmspitze" is the highest peak of the "Ankogel Range".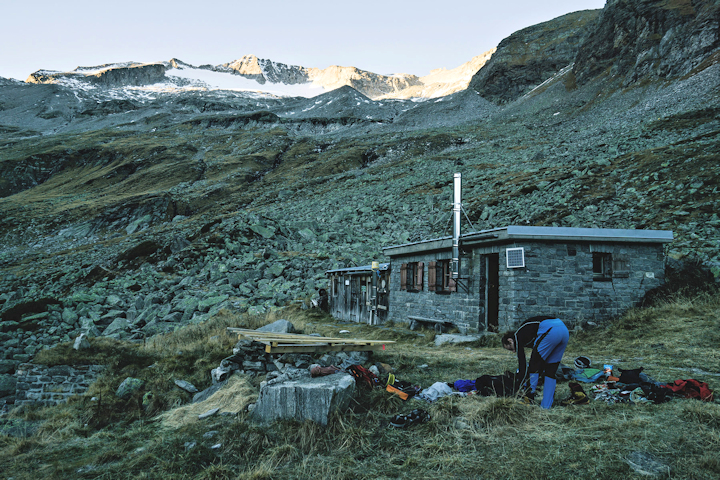 As all huts and gates were already closed by this time, we took our bikes to approach the winter room of "Giessener Hütte" (2215m). We expected to be alone up there, but the reality was the total opposite - the little winter cabinet was almost fully occupied. The benefit of a full cabin was that the oven was already running at full-blast and was super cosy by the time we arrived around 10pm. On arrive we ate dinner, packed our gear for the following day and jumped straight into our sleeping bags.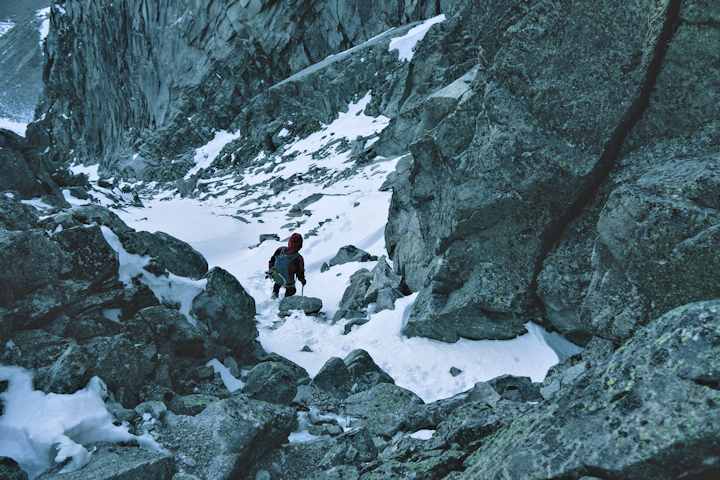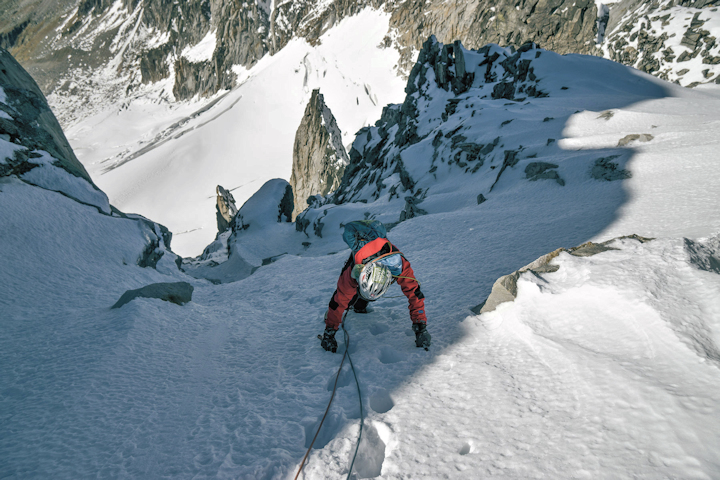 Starting early the next day we first had to ascend to Lassacher Scharte (2800m) at the south side of Hochalmspitze before the track led us down on the north side again to Winkelkees (2600m). Once we'd arrived at the Winkelkees (glacier) we headed northeast 'til we reached the bergschrund at about 3000m (after a quite exhausting hike due to deep snow), where the real climb started. We enjoyed a quick snack, readied our gear and started the climb. Merlin lead the first icy pitch. We soon realised that there wouldn't be a lot of ice on the rest of the climb - it was more like loose snow on rock, which made it quite challenging to climb and find good belays (climbing-speak for rope anchors). Some belays were just single nuts in a small crack. Nevertheless, we progressed quickly and safely reached the summit a few hour later.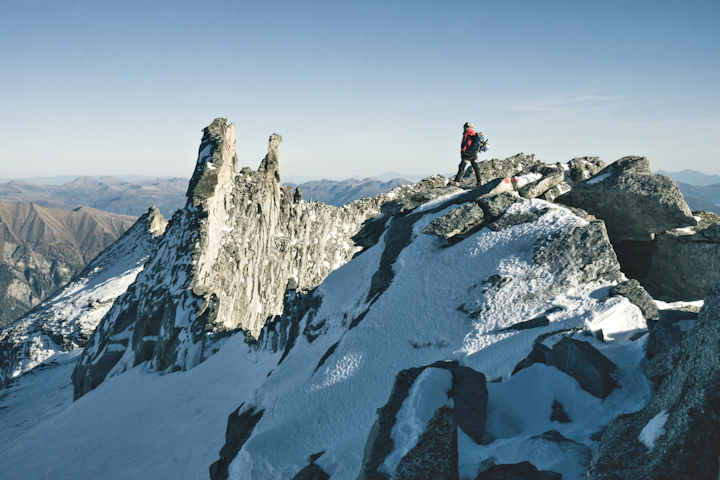 At the summit we were rewarded with great weather and an incredible view. We'd spent almost the entire ascent in shadow and finally basked in glorious sunshine… but shadow's not so bad when you're layered in Merino. In total it took us 8 hours to reach the summit from the cosy hut below. After enjoying the views, we faced another three hours of descent via Steinere Mandl to reach the hut once again. We hadn't planned another overnight, so we quickly gathered our things and cruised down to the valley on our bikes.
What a perfect day! :)